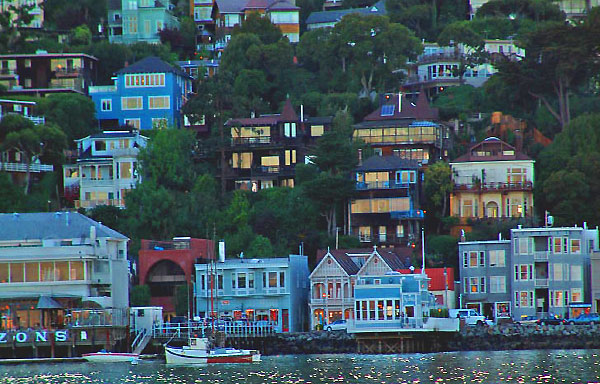 In 1955 we moved from a hot smoggy tract home in Pasadena, CA into a beautiful (if odd) house high in the foggy hills in the southern area of Sausalito known as "Hurricane Gulch" (later renamed by the Sausalito tourism board to 'Peaceful Valley' to increase real-estate values). The odd part about the house was you entered by hiking up 80 stairs from the carport to the front door on the main deck level. Then to get to the bedroom areas you went outside onto the multi-layered deck and down a flight of stairs 50 feet off the ground to the porch of the bedroom areas. Later we lived at another Sausalito house high on the hill in the "Banana Belt" ridge which was supposedly free of the fog that always rolled down Hurricane Gulch.
In either case, my childhood was always hiking up and down hills from downtown by the waterfront, up the hills to our homes…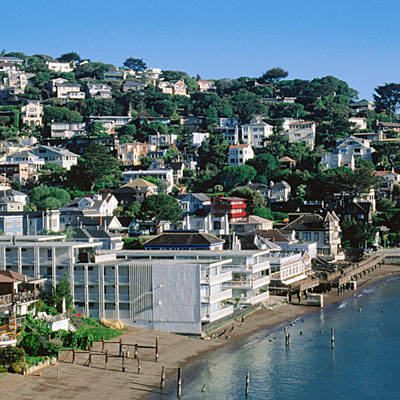 For those of you not familiar with the area, San Francisco is at the Southern end of the Golden Gate Bridge and at the Northern end is Sausalito's Southern tip. Sausalito, at the time, was reputed as an eclectic and charismatic artist's colony consisting of high hillside homes with fantastic Bay views and houseboats and more modest homes at the north end of town that drew many famous artists, beat era philosophers, poets, celebrities, actors and others who generally saw life as a creative project rather than work. We moved a few miles North in 1962 to Mill Valley which had milder climate, but after two years we were back in Sausalito where we stayed another four years until 1970.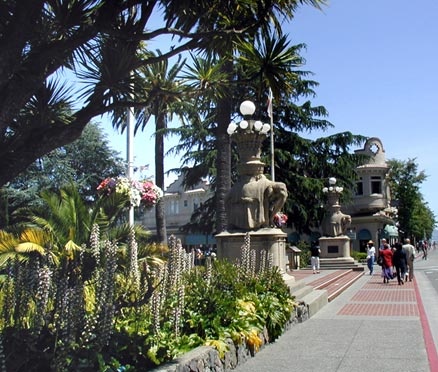 In the middle of Sausalito is the Plaza de Viña Del Mar Park, which has a fountain flanked by 14ft-tall elephant statues from the 1915 Panama-Pacific Exposition in San Francisco. I remember sitting on the park steps with the likes of Shel Silverstein, Bill Cosby, Dick Smothers, Van Morrison, rock bands of the 60's would come and hang out there and every weekend, an impromptu conga drum group would syncopate shifting rhythms in the park for hours. When Otis Redding started writing his hit song "Sittin' on The Dock of The Bay", that dock was in Sausalito!
I proudly got my first job, busing tables at the now defunct Kettle Deli/Restaurant on the waterfront in Sausalito. I was in second grade, but it was a fun place to hang out! Leo Krikorian's wife was my teacher in second grade and got me the job part time for a silver dollar a day and all the Pastrami I could eat. The long tall walls of the Kettle were a mural of many of Sausalito's most colorful characters and is a sad loss to the city. Sausalito was an incredible place to grow up!
In Sausalito Mom and Dad truly blossomed. They both took an active interest in the arts and forged new friendships.It would be hard to separate Sausalito from artistic creation in every form. The local arts festivals were places Mom and Dad would wander for hours, meeting new friends, always fascinated by many styles. Dad started sculpting as well as painting. Mom was an avid gardener every day of my life. Somehow she found time to landscape a half acre of hillside gardens, while also painting a great deal, then later pottery, weaving, always something artistic and always the garden.  Mom had the greenest thumb I ever knew of. Everything flourished under her touch.